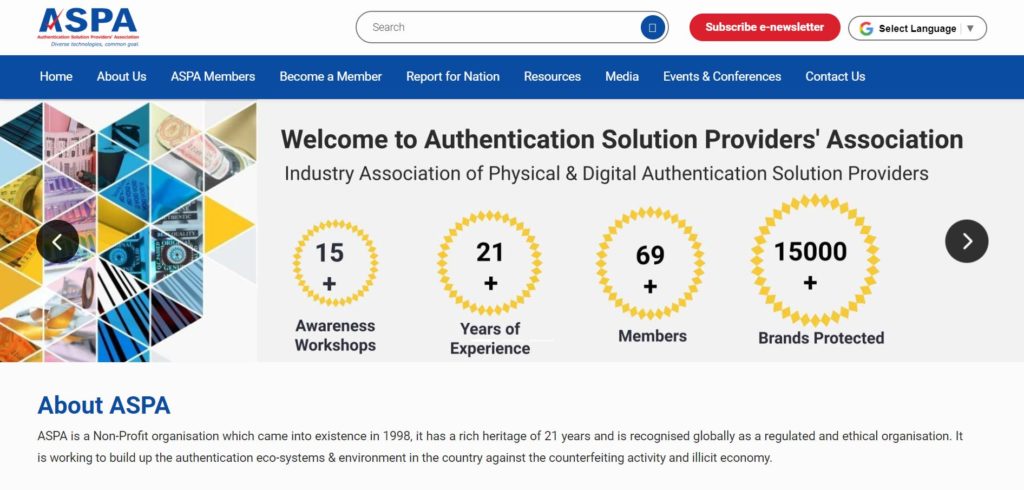 ASPA is a Non-Profit organisation that came into existence in 1998. It has a rich heritage of 21 years and is recognised globally as a regulated and ethical organisation. It is working to build up the authentication eco-systems & environment in the country against the counterfeiting activity and illicit economy.
ASPA works on four key areas
Awareness
Advocacy (Industry Partnership)
Research
Innovation
Currently, ASPA has 69+ member companies providing physical and digital authentication solutions. As an industry body of authentication solutions providers, it encourages its members to adopt the best practices, standards, and advanced use of technology in providing cost-effective anti-counterfeiting solutions against counterfeiting.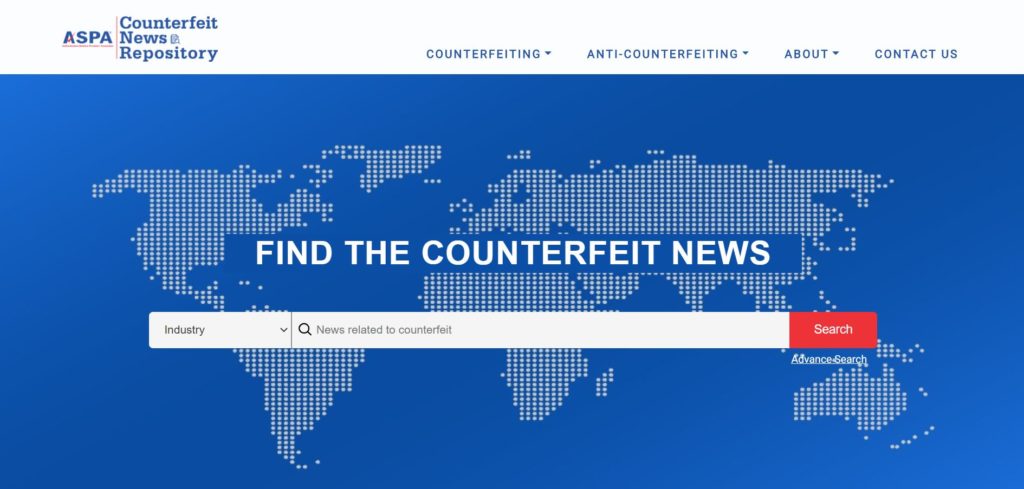 Counterfeiting is a crime of the 21st century. It is a global menace affecting almost all sectors, heavily bleeding the global economy, society, and consumers at large. The Counterfeit News Repository (CNR) is an initiative of the Authentication Solution Providers' Association (ASPA, which provides a record of incidents of counterfeiting, theft, and illegal diversion of products worldwide. The CNR is an effective platform for academia, brand owners, government authorities to deepen their research on counterfeiting activities, modus operandi, and the behaviour of counterfeiters, trends, and analysis. It aims to help policymakers in preparation for their strategy in fighting this crime.